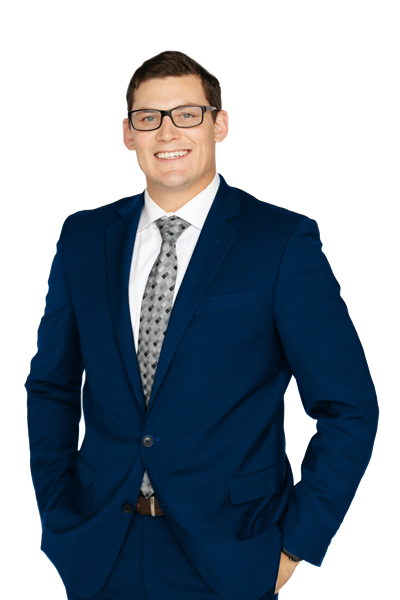 Duncan Kelm, MBA
Managing Partner, Arrow Point Wealth Management - Wealth Advisor
With an analytical mind and a background in management consulting, Duncan Kelm specializes in implementing financial plans and processes for business owners, professionals, and executives. He designs each plan to fit a client's intricate situation, reflecting their most important goals. He cares deeply about each client's financial outcome, taking the time to learn about family dynamics, values and objectives, and then applying an emotionally neutral approach to money management.
He and his father, founding partner Bruce Kelm, started Arrow Point Wealth Management in May 2020 to make a difference in people's lives through an independent advisory practice. Before that, Duncan served clients as a financial advisor at Morgan Stanley and spent six years working in management consulting and data analysis for Booz Allen Hamilton and Ansol Inc. in San Diego, CA. He graduated with honors from San Diego State University with a bachelor's degree in finance and earned his MBA from the University of Florida. Duncan also actively maintains a real estate license and tax license.
Duncan gives back to his community as a youth rugby coach – previously, he was a professional rugby player, representing the USA as a member of the Sevens rugby team that toured internationally. Duncan also serves as a member of the Schools Plus endowment board, which manages the funds for the nonprofit. Schools Plus is a nonprofit agency that funds after-school activities in the Santa Rosa city schools.
A California native, he resides in Santa Rosa with his wife, Katie; they have a son, Kallen, and a daughter,Kennedy. When he's not serving clients, he's usually spending time with his family, which he makes a top priority. His other hobbies include reading, writing, running, mountain biking, golfing, skiing, watching sports and traveling.
Duncan Kelm believes in always challenging himself. Starting in 2019, he and a close friend Jack Weaver, began an annual challenge called a Misogi. A Misogi entails putting one big "challenge" on the calendar that scares you and you never thought you could do. It is a reminder of the capabilities we all have within us. This is something Duncan plans on completing every year going forward. Learn more about Duncan's past and future Misogi's here.
Tel: (707) 382-3909
Location: Santa Rosa, CA